Summary of Collections Laws
The National List
®
of Attorneys takes great pride in being able to provide you this valuable information as a tool for your collection litigation needs. The information provided is reviewed by a National List member in each state for revisions and updates to each state law, and is a summary of collection laws by state.
Changes can and do occur after publication.
Please be advised that this is an "outline" of laws and it is not reflective of comprehensive statutes, nor is it intended as "legal advice".
We recommend that you contact an attorney on our list, for correct up to the minute information upon which to proceed.
Choose a state from the map to see detailed information, or select the state name from the list shown below the map: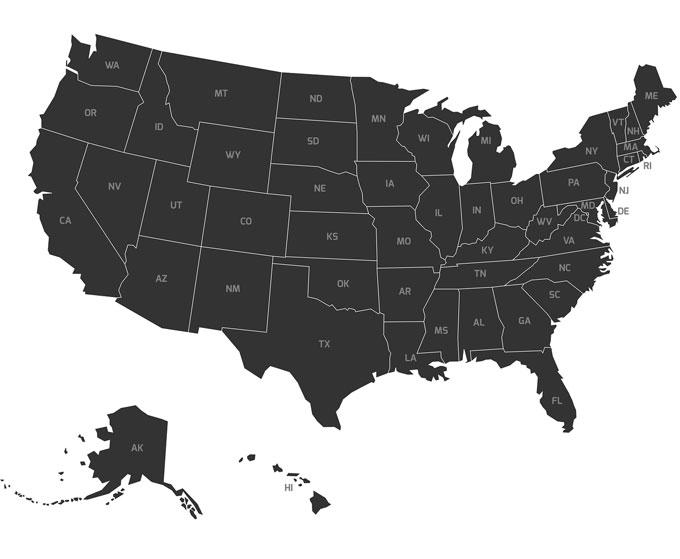 List of States