New Hampshire Debt Collection Laws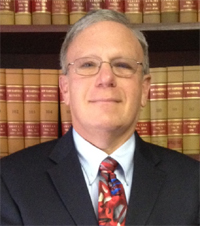 Jay M. Niederman
Submitted by Jay M. Niederman, Niederman, Stanzel & Lindsey
http://www.nslnh.com/attorneys.htm
Published by The National List of Attorneys
The author, Jay M. Niederman, is a member of the New Hampshire and New Jersey Bars and has specialized in collections, subrogation cases and related matters since 1972. He has lectured extensively on collections, commercial law and related subjects for numerous organizations. He has received board certification as a Creditors Rights Specialist by the American Board of Certification and is the only attorney exclusively practicing in New Hampshire who has been awarded this certification.
Mr. Niederman is the founder and senior partner of Niederman, Stanzel & Lindsey. Located in Manchester, New Hampshire, the firm is a state-wide practice and is recognized throughout the Region as a leader in commercial and consumer collections, and related creditors' rights matters. Other members of the firm include John Stanzel, who joined the firm in 1988 and has been designated as a Certified Subrogation Recovery Professional by the National Association of Subrogation Professionals (NASP); Kristin Lindsey, who originally joined the firm as a paralegal in 1986, and since her admission to the bar in 1995 has developed proficiency in complex collection matters, construction claims, mechanics liens, bond claims, bankruptcy and insurance matters; and Thomas Walker who also began with the firm as a paralegal, was admitted to the bar in 2006 and works exclusively on collection and subrogation cases.
I. Laws Relating to New Hampshire Debt Collection:
a. Statute of Limitations:
Open Accounts and Written Contracts: RSA 508:4 sets a three-year limitation on all such actions, as well as all matters not covered under other statutes of limitations.
Sales of Goods: RSA 382-A:2-725 sets a four-year limitation on all contracts involving the sales of goods, as defined by the Uniform Commercial Code.
Negotiable Promissory Notes: RSA 382-A:3-118 sets a six-year limit on negotiable promissory notes as defined in the Uniform Commercial Code.
Domestic and Foreign Judgments: RSA 508:5 sets a 20-year limit on domestic and foreign judgments as well as "Contract Under Seal."
Estates: RSA 556:1 and RSA 556:5 set six months for demand and then six months thereafter for suits against estates.
Arbitration Awards: RSA 542:8 sets a one year limit for Superior Court confirmation of arbitration awards.
For suits on open account and promissory notes, the statute may be tolled by payment on account or a subsequent acknowledgment and promise to pay.
If a contract is payable in installments, the applicable period runs separately for each payment period until acceleration. General Theraphysical, Inc v. Dupuis 118 N.H.227, 385 A.2d 227 (1978).
Download the complete white paper New Hampshire Debt Collection Laws.