Insurance Defense
What is insurance defense?
Insurance defense refers to situations where an insurer hires counsel to defend its insured against an action brought by a third party—typically an action alleging that the insured has caused the third party to suffer bodily injury or property damage. The parties to the action are typically the insured and the third-party claimant. The legal issues revolve around whether the insured defendant is liable to a third party, and if so, for how much. Insurance defense cases tend to focus on the facts of a particular incident or occurrence. Insurance litigation covers such areas as construction defects, reinsurance, catastrophic loss, bad faith, disability, insurance fraud, and more.

Search for a Insurance Defense Attorney
Simply click on a state in the map below to display a list of NL attorney members that handle insurance defense for that state.
For personal introductions to any of the firms you find listed, contact us 800.227.1675 or email results@nationallist.com. Our staff will work with you to ensure that the attorney selected is the most experienced and qualified to meet your specific litigation needs.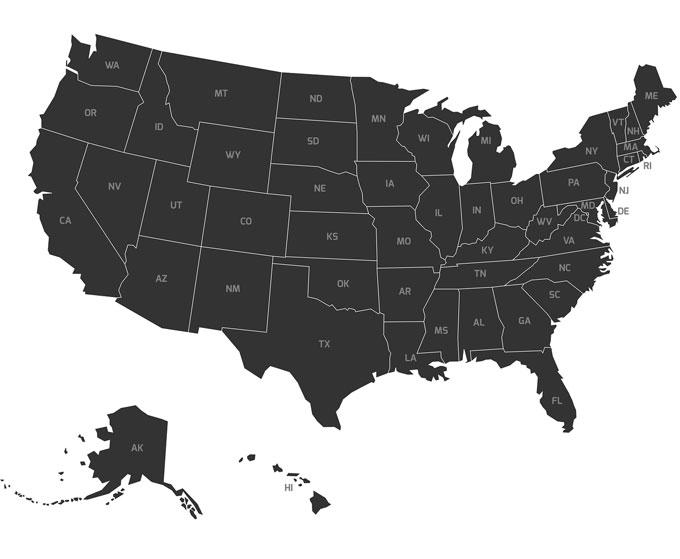 List of States
Connecticut
Florida
Louisiana
Industry related resources:
American Bar Association, Tort Trial and Insurance Practice Section (TIPS)
ABA Tort Trial and Insurance Practice Section (TIPS) is recognized as the source of knowledge and leadership on trial practice and critical issues of justice that involve tort and insurance law.
American Insurance Association (AIA)
The AIA's website contains a wealth of information relevant to the regulation of the insurance industry and the law of insurance. Resources include newsletters, insurance industry and government resource links and state insurance industry profiles.
Law Digest Tables (PDF)
The Law Digest Tables are produced and made available online in PDF format by A.M. Best Company, Inc. The Tables contain brief summaries of insurance laws for use by insurance claims departments, attorneys and other interested parties. Subjects covered include automobiles, negligence, limitation of time for commencement of action and financial responsibility law (automobiles).
McCarran-Ferguson Act
This website, maintained by the Legal Information Institute (LII) at Cornell University Law School, contains the full text of the McCarran-Ferguson Act (15 USC §§ 1011 et seq.) as codified in Title 15 of the United States Code.
State Insurance Statutes
This website by Cornell University Law School contains and alphabetical listing of links to state insurance statutes.