California Debt Collection Laws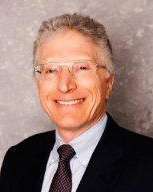 George L. Cohn
Submitted by George L. Cohn, Senior Attorney, Collection Lawyers
Published by The National List of Attorneys

Mr. Cohn is Senior Attorney at Collection Lawyers, a California debt collection litigation law firm. Collection Lawyers has been representing banks, governmental agencies, corporations, collection agencies, and other creditors for over 25 solid years. With proven efficiency, productivity, and consistent client services, Collection Lawyers does immediate collections as part of litigation, resulting in maximized returns for its clients. Realizing that winning the case is only part of the battle, Collection Lawyers has developed effective and unique strategies for California collection litigation. Collection Lawyers scrutinizes collection recovery at all stages of the collection litigation process, including pre-suit, suit, and post-judgment enforcement and execution. Collection Lawyers has extensive experience in commercial, retail, and student loan collection litigation, creditor bankruptcy matters, and in defense of suits filed against creditors.
I. California debt collection laws
a. Statute of limitations for open accounts, written contracts, domestic and foreign judgments:
• Contract (in writing), 4 years Code of Civil Procedure § 337(1)
• Contract (oral or not in writing), 2 years Code of Civil Procedure § 339(1)
• Open Book Account, 4 years Code of Civil Procedure §§ 337(2), 337a
• Account Stated, 4 years Code of Civil Procedure § 337(2)
• Other Common Counts, either 2 or 4 years depending upon whether based upon written contract or not
b. Bad check laws and civil penalties Dishonored checks, 4 years Civil Code §1719: 3 times the amount of the check, with a minimum of $100 and a maximum of $1,500.
c. General garnishment exemptions (wage and property)
Pursuant to Code of Civil Procedure §706.050, California exemptions for wage garnishments generally track exemptions available under Federal law (25% of income) As of January 1, 2013, the exemptions are 25% of a wage earner's net income. In addition, there are other exemptions including SSI, retirement and disability plans.
II. Debt Collection licensing, bonding and other regulations
As of June 30, 1992, the California Department of Consumer Affairs no longer has jurisdiction over the collection agency industry, due to a sunset provision in the Collection Agency Act. However, local, state and Federal officials and agencies still have jurisdiction to enjoin and prosecute violations of State or Federal law. The California State Attorney General and the California Department of Consumer Affairs are some of the more active California state agencies.
Download the complete white paper California Debt Collection Laws.