Connecticut Debt Collection Laws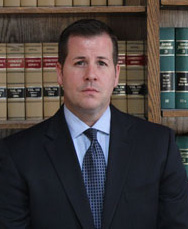 Kenneth M.
Rozich, Esq.
Submitted by Kenneth M. Rozich, Esq., Member, Jacobs and Rozich, L.L.C.
http://www.jacobsandrozich.com/
Published by The National List of Attorneys
The law firm of Jacobs & Rozich, LLC has more than 35 years of practice between the principals, Attorney Edward D. Jacobs and Attorney Kenneth M. Rozich, and has extensive experience in litigating cases involving personal injury, construction and collection issues.
In light of their experience, Jacobs and Rozich is positioned to assist any client in a matter that will involve litigation. The firm's extensive experience has allowed the attorneys to be in a position to fully serve their clients' litigation needs. The attorneys have also used this experience to build a practice that is capable of handling a wide array of litigation matters including: helping an injured party to obtain fair and just compensation; assisting a homeowner to recover from an unscrupulous contractor and collecting money from a party that refuses to pay. As a result, the firm receives a large percentage of its work from other professionals.
In addition to its attorneys, Jacobs and Rozich employs a large support staff dedicated to providing excellent service for its clients. The firm uses the latest technology to track and maintain client files.
Kenneth Rozich is a Partner and focuses his practice on commercial and construction litigation.
Statute of Limitations
Written Contracts C.G.S § 52-576 (2012) 6 years
Oral Contracts C.G.S. § 52-581 (2012) 3 years
Contracts for sale of goods C.G.S. § 42a-2-725 (2012) 4 years
The calculation of the applicable limitations period begins at the time the cause of action accrues.
Service of Process
Service of process in Connecticut is controlled by C.G.S. § 52-57 (2012):
a) Individual defendant in hand or usual place of abode;
b) Municipalities upon Town/City clerk;
c) Private Corporations upon officers, person in charge or agent for service;
d) Partnerships upon partner or Connecticut Secretary of State with copy mailed to each partner;
e) Voluntary organizations upon officer or Connecticut Secretary of State with copy mailed to last known address of defendant.
Service of process upon nonresidents is generally controlled by C.G.S. § 52-59b (2012). If the State of Connecticut may exercise personal jurisdiction, then service may be made upon the Connecticut Secretary of State. Process must also be mailed to the defendant's last known address by certified mail.

The fees associated with service of process are governed by C.G.S. § 52-261 (2012). Generally, the State Marshal is entitled to $30.00 per summons served, along with permissible mileage and copying fees.
Download the complete white paper Connecticut Debt Collection Laws.