Delaware Debt Collection Laws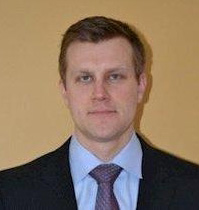 Daniel C.
Kerrick, Esq.
Submitted by Daniel C. Kerrick, Esq., Ciconte, Wasserman, Scerba & Kerrick, LLC
Published by The National List of Attorneys
CICONTE WASSERMAN SCERBA & KERRICK, LLC, is Delaware's largest collection law firm, with over thirty years of experience in commercial and retail collections. Its collection attorneys litigate cases at every court level throughout the State. Ciconte, Wasserman, Scerba & Kerrick's collection team includes attorneys, paralegals, collectors, skip tracers and other support staff. Special process servers and private investigators are also utilized in order to maximize the probability of recovery.
Ciconte, Wasserman, Scerba & Kerrick are active and longstanding members in the Commercial Law League of America (CLLA) and the National Association of Retail Collection Attorneys (NARCA), and the firm is currently listed on a number of commercial law lists, including The National List.
The major areas of the firm's practice include retail and commercial collections, subrogation, representing creditors in bankruptcy proceedings, replevins, mechanic's liens, equipment leasing, deficiency balance claims, insurance claims, transportation claims and medical claims.
Delaware Debt Collection Laws
Statute of Limitations
Contract 3 years
The statute of limitations runs from "the date the debt accrues."
Mutual Running Account
The statute of limitations is not triggered if the account is open and current.
Promissory Note 6 years
Contract Signed Under Seal 20 years
Judgment Execution Options
Wage Garnishment
Debtor Exams – Oral Deposition and Deposition Duces Tecum
Levy of Personal Property
Lien Real Estate
Foreclosure
License Suspension available for Automobile Subrogation Judgments
*No Bank Levies
However, there is authority to argue that bank levies are permitted on judgments obtained in other jurisdictions and subsequently transferred to Delaware.
Download the complete white paper Delaware Debt Collection Laws.