Georgia Debt Collection Laws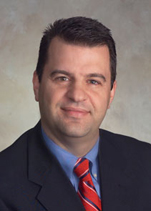 Mark A. Moore
Submitted by Mark A. Moore, Senior Partner, Lazega & Johanson, LLC
Published by The National List of Attorneys
Lazega & Johanson LLC is a full service collection law firm located in Atlanta, Georgia. The firm's attorneys and staff have decades of experience in the field of creditors' rights and collections law. Covering the entire state of Georgia, Lazega & Johanson's customer portfolio includes some of the biggest names in the commercial, retail and debt buying marketplace. The firm's personal service, aggressive approach, and cutting edge technology have proved to be unmatched in the industry.
Mark Moore oversees the firm's collection practice. Mark is a senior partner at the firm, having dedicated his entire 20-year career to representing creditors and protecting creditors' rights. Born in New York, Mark was raised in both New York and Maine before moving south to attend college. Mark obtained his undergraduate degree from the University of Georgia, and he went on to obtain his J.D. from Georgia State University College of Law.
Whether it's negotiating with a debtor prior to suit, litigating a collection case, or aggressively pursuing the collection of judgments, Mark and his staff take pride in achieving and exceeding their clients' goals and expectations.
Licensing and Bonding Requirements in Georgia
1. Original Creditors and Debt Buyers
Georgia does not have any special licensing or bonding requirements for collection agencies, nor does Georgia require licensing or bonding requirements for debt buyers. However, lenders "engaged in the business of making loans of $3,000.00 or less," unless expressly exempted, are required to obtain a license under O.C.G.A. § 7-3-8. This statute is apparently designed to regulate only high-interest, pay-day lenders, because it specifically exempts "banks, trust companies, real estate loan or mortgage companies, federal savings and loan associations, Georgia building and loan associations, credit unions, and pawnbrokers." The law additionally exempts educational establishments offering student loans, and any person making loans and charging an interest rate of 8 percent per annum or less.
Download the complete white paper Georgia Debt Collection Laws.