Indiana Debt Collection Laws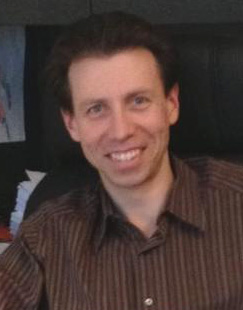 Michael L. Starzec
Submitted by Michael L. Starzec, Litigation Manager at Blitt and Gaines, PC
Published by The National List of Attorneys
Blitt and Gaines PC, established in 1991, is devoted to maintaining the highest standards of compliance with our clients' requirements as well as our mutual responsibilities to provide fair and ethical treatment of consumers under federal, state and local regulations. Blitt and Gaines prides itself on a philosophy of treating consumers with dignity, so that the potentially adversarial context of litigation is as much a customer experience as possible. Blitt and Gaines offers retail and commercial recovery expertise, as well as creditor bankruptcy services throughout Illinois, Indiana and Wisconsin.
Preliminary Considerations Prior to Suit
I. Statute of Limitations:
a. Accounts and Contracts not in Writing: Found at §34-11-2-7, Indiana law requires that actions for what is traditionally known as account stated and unwritten contracts be filed within 6 years of after the cause of action accrues. Credit cards are considered unwritten contracts, according to Indiana case law. This provision also applies to actions for rent, use of property or profits derived from property, as well as actions for "injuries to property" other than personal property, damages resulting from detention of personal property and/or for recovery of personal property.
Indiana has a separate statutory provision to explain the time from which the limitations period begins to run. Under § 34-11-3-1, the Code states that an action to recover a balance on an open account runs from the "date of the last item proved in the account on either side." This is unclear, but case law seems to indicate it may run from the date of the last purchase. McMahan v. Snap on Tool Corp., 478 N.E.2d 116. However, this was not a credit card action, so it is unknown whether this would be applicable to credit cards or not, as that same case describes an open account was one remaining open with an expectation of future dealings.
At the same time, §34-11-9-1 allows that an acknowledgement of an indebtedness, in writing and signed by the debtor, may suspend the running of the statute. Likewise, §34-11-9-3 suggests payments may suspend the statute, but only as to the party making payment, not to co-makers.
b. Actions on Written Contracts: If your action is founded upon a promissory note, bill of exchange or other written contracts for payment of money, § 34-11-2-9 similarly requires that contracts executed after August 31st, 1982 be commenced within 6 years after the cause accrues. Although unlikely to affect practitioners, contracts executed between September 19th, 1881 and before September 1st, 1982 may be commenced within 10 years after the cause accrues.
Download the complete white paper Indiana Debt Collection Laws.