Kansas Debt Collection Laws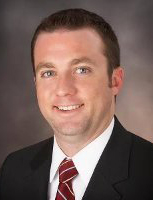 Dustin Stiles
Submitted by James McNeil, Rick Milone & Dustin Stiles, Cohen McNeile & Pappas, P.C.
Published by The National List of Attorneys
Cohen McNeile & Pappas P.C. represents a diverse group of local, regional and national companies to handle their business debt collection, bankruptcy, real and personal property foreclosure and litigation needs. Our attorneys are licensed to practice in both Missouri and Kansas, and are prepared to offer prompt and efficient legal guidance throughout each state, having offices in the Kansas City and St. Louis metropolitan areas. The firm is directed by its board of directors, Clifford A. Cohen, James M. McNeile, and Gregory J. Pappas. Rick Milone has been an associate with the firm since 2008, and Dustin Styles relocated from Nebraska to join as an associate in 2011. Together they've prosecuted hundreds of hearings and trials before numerous state, federal, and appellate courts throughout each of Missouri and Kansas. Mr. Milone and Mr. Styles authored this whitepaper under the direction and supervision of Mr. McNeile.
Statutes of Limitation
In Kansas, K.S.A. § 60-512 states that actions on contract shall be maintained within 3 years. The same qualifications and limitations as stated for Missouri, apply to Kansas.
Kansas domestic judgments become dormant after a period of three years (K.S.A. § 60-2403) and may be revived up to a period of two years from becoming dormant (K.S.A. § 60-2404). Kansas domestic judgments for child support after July 1, 2007 never become dormant.
Kansas has common-law remedies to enforce foreign judgments, as well as the Uniform Enforcement of Foreign Judgments Act. K.S.A. § 60-3001, et seq.; However, whether and what the statute of limitations might be on a foreign judgment to be enforced in Kansas is not an easy nor straightforward analysis. For an analysis of Kansas limitations on the enforcement of foreign judgments, see Johnson Bros. Wholesale Liquor Co. v. Clemmons, 233 Kan. 405, P.2d 1242 (1983).
Bad Check Law
Passing a worthless check in Kansas is a crime for which an offender may be prosecuted, with additional possible liability for theft by deception. See K.S.A. § 21-5801; and see State v. Ringi, 712 P.2d 1223, 1227 (Kan. 1986). Per the Kansas Constitution's Bill of Rights: "No person shall be imprisoned for debt, except in cases of fraud." Kan. Const. Bill of Rts. § 16. However, Kansas courts construe passing a bad check as a fraudulent act, punishable by imprisonment: "The worthless check statute makes it an offense and punishes a person for a fraud, not because he fails to redeem his check." State v. Haremza, 515 P.2d 1217, 1224 (Kan. 1973). Kansas bad check criminal penalties are governed by K.S.A. § 21-5821.

Download the complete white paper Kansas Debt Collection Laws.