Maryland Debt Collection Laws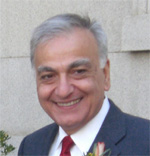 Thomas A. Mauro, Esq.
Submitted Thomas A. Mauro, Esq., Mauro Law Offices, P.C.
Published by The National List of Attorneys
Thomas A. Mauro is the senior member of Mauro Law Offices, P.C. He established his Firm in 1979. He is a graduate of the Georgetown University Law Center and is admitted to practice in Maryland and the District of Columbia and all of the federal and state courts in both jurisdictions. He is also admitted to the United States Supreme Court. Mauro Law Offices is affiliated with Virginia counsel and thus covers the Virginia courts in the Washington, D.C. Metro area. The Firm has been engaged in creditors' rights litigation since 1986 and also maintains a corporate consulting practice.
Overview of Maryland Court Structure
Maryland, like several states in the Mid Atlantic, has a two tier judicial structure at the trial level.
Circuit Court
Court of general jurisdiction, established in each county and in the City of Baltimore.
Highest common law and equity court of record in the State.
Court of Special Appeals
An intermediate appellate court.
Appeals from final judgments of the Circuit Court may be brought here as a matter of right.
Appeals to the State's highest court in collection and subrogation cases, the Court of Appeals, must be certified by the Court.
District Court
A separately created court also located in each county and Baltimore City.
May be unique among courts of limited jurisdiction among the states, because its function and rules are uniform across the State and, for the most part, are uniformly administered.
Most steps in the District Court are taken by completing a court issued form.
Generally, the District Court has no equity power in collection and subrogation cases, although replevin actions are brought there, regardless of the value of the thing in controversy.
The great majority of routine collection and subrogation cases in Maryland are brought in the District Court.
As long as there is no problem with service, a plaintiff can expect to have judgment in the District Court, either by default or trial, in an average of nine months to a year.
The statutory post judgment interest rate in Maryland on all judgments is 10.0% per annum.
Download the complete white paper Maryland Debt Collection Laws.