South Dakota Debt Collection Laws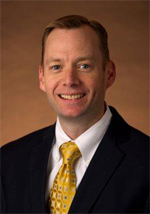 David L. Edwards
Submitted by David L. Edwards, Briet Law Office, P.C.
Published by The National List of Attorneys
This summary of South Dakota's collection law was prepared by Breit Law Office, P.C. The firm was founded by Donald H. Breit in 1975 and steadily grew into a leading collection practice in the state.. We have been a member of The National List of Attorneys since 1986. We are also members of The National Association of Retail Collection Attorneys (NARCA), the Minnesota State Bar Association, and the South Dakota State Bar and Second Circuit Bar Associations. Our office practices throughout the entire State of South Dakota and specializes in account collection and judgment enforcement. Our attorneys also provide the benefits of a full service law firm with emphasis in commercial law, real estate transactions, lien foreclosure, personal injury and criminal defense. Mr. Breit remains of counsel while his son, Robert J. Breit, focuses his practice on debt collection. The firm's other lawyers, Glenn J. Boomsma and David L. Edwards, contribute substantial experience in collection and commercial law.
The author, David L. Edwards, has more than an decade of experience representing clients in commercial litigation and business transactions in South Dakota. Mr. Edwards specializes in collection law, contract disputes, and a wide variety of commercial transactions. He is a member of the South Dakota State Bar Association, and is admitted to practice in South Dakota federal and bankruptcy courts.
Overview of South Dakota Debt Collection Law
A. Statutes of Limitations
In South Dakota, the statute of limitation for collection of an open account or breach of contract is six (6) years. South Dakota Codified Laws (SDCL) §15-2-13. An action for a breach of contract on a sale of goods under the Uniform Commercial Code must be commenced within four (4) years. SDCL §57A-2-725. These limitations pertain to secured or unsecured obligations, except real property foreclosures, which allow a longer limitation period.
B. Judgments
Upon docketing a judgment by the county clerk of courts, it becomes a lien on all real property owned by the judgment debtor or which he shall acquire (except the homestead exemption amount) in the county of docketing for a period of ten (10) years. SDCL §15-16-7. South Dakota judgments are also easily transcribed to additional counties where the judgment debtor may own real or personal property. A judgment is enforceable for a period of ten (10) years and may be renewed for an addition period of ten (10) years. SDCL §§15-16-7;15-16-35. South Dakota also adheres to the Uniform Enforcement of Foreign Judgments Act to allow full faith and credit of federal and state court judgments arising in another jurisdiction. SDCL Ch. 15-16A.
Download the complete white paper South Dakota Debt Collection Laws.