Utah Debt Collection Laws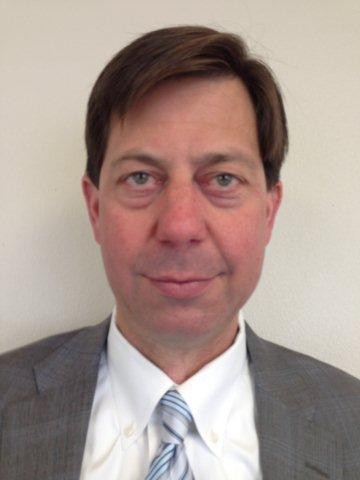 Gregory M. Constantino
Submitted by Gregory M. Constantino, Founder & President of Constantino Law Office, P.C.
http://www.constantinolaw.com/
Published by The National List of Attorneys
Gregory M. Constantino is the Founder and President of Constantino Law Office, P.C. He graduated from the University of Utah, cum laude, with a B.S. degree in Political Science. He received his J.D. from Pepperdine University School of Law. He has extensive experience in civil litigation, commercial collections, retail collections, replevin actions, foreclosures, creditors' rights in bankruptcy and construction claims. His firm has regularly collected debts for major credit card companies, banks, large national debt buyers, local Utah hospitals and collection agencies.
Since 2005, Gregory has focused his practice exclusively on debt collection. He has served on the Unauthorized Practice of Law Committee (1996-99) and the Governmental Relations Committee (2012) of the Utah State Bar. He is the former Chairman of the Collection Section of the Utah State Bar during the 2011-12 term. He regularly speaks on FDCPA and Collection Law matters and is a regular presenter for Continuing Legal Education events sponsored by the Utah State Bar. He is an active member in National Association of Retail Collection Attorneys (NARCA) and a member of the Commercial Law League of America (CLLA).
1. Doing Business in Utah
Utah is a great State for business. For 2012, the Forbes list of "Best Places to Do Business" ranks Provo, Utah number 1 and Ogden, Utah number 6, in its 2012 ranking of metropolitan areas to do business. One reason for the high ranking is that Utah's legal and regulatory environment is unapologetically "pro-business." Utah is a State that believes in the summary enforcement of contract rights. Utah's laws reflect that belief. For example, Utah does not have any usury laws and will enforce any agreed upon rate of interest.
As a result, more than one credit card issuer has chosen Utah as its base of operations. American Express has American Express Centurion Bank, a state chartered industrial loan bank chartered in the State of Utah, and American Express Bank, FSB, a federally chartered thrift institution with its principle place of business located in Salt Lake City. In addition, GE Capital Retail Bank is located in Draper, Utah. Credit related businesses and debt buyers regularly report a robust business environment in the State of Utah.
Download the complete white paper Utah Debt Collection Laws.