Wisconsin Debt Collection Laws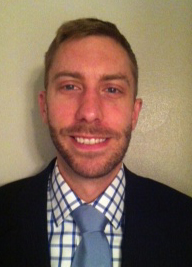 Shane P. Gale
Submitted by Shane P. Gale and Rausch, Sturm, Israel, Enerson & Hornik, LLC
Published by the National List of Attorneys
Rausch, Sturm, Israel, Enerson & Hornik, LLC (RSIEH) was founded in 1977, It is headquartered in Brookfield, Wisconsin. With offices in 13 other states, its practice is dedicated to creditors' rights, with the predominant portion being related to retail and student loan collections. The firm's legal network, CAPPS, was created in 2008.
Shane P. Gale has been employed with the firm as an attorney since 2009 after graduating from Marquette University Law School. He also attended Marquette University's College of Business, receiving degrees in Finance and Economics. Shane currently resides in Waukesha, Wisconsin.
Debt Collection Licensing
A foreign corporation may not transact business in Wisconsin until it obtains a certificate of authority. Wis. Stat. 180.1501(a). However, maintaining, defending, or settling a civil action, or securing or collecting debts, enforcing mortgages and security interests in property securing debts are not activities that constitute transacting business. Wis. Stat. 180.1501(2)(a) and (h).
Collection agencies are regulated under Subchapter III of the Wisconsin Statutes Chapter 218, and the corresponding regulations under Chapter DFI-Bkg 74. A "collection agency" is defined as any person engaging in collecting or receiving payments for others of any indebtedness. Wis. Stat. 218.04(1)(a). A collection agency does not include attorneys authorized to practice law in Wisconsin[1], and resident banks, express companies, health care billing companies, state savings banks, state savings and loan associations, insurers and their agents, trust companies, real estate brokers and agents, and district attorneys. Id. While a person may not operate as a collection agency without having obtained a license, a nonresident is not required to obtain a license, if the person conducts collection business with state residents solely by means of interstate telecommunications or interstate mail. Wis. Stat. 218.04(2)(a)-(b). But if the nonresident physically enters Wisconsin to solicit accounts from creditors or to collect on accounts, the person is required to obtain a license and have a physical office in this state. Id., DFI-Bkg 74.02.
---
[1] An attorney not licensed to practice law in Wisconsin must obtain a license to collect, unless the person does not enter the state and conducts collection business solely by means of interstate telecommunications or interstate mail. The non-licensed attorney cannot have a physical presence in this state. Finally, even if the attorney is licensed, he or she cannot maintain or defend a civil action without being authorized to practice law in this state and being in good standing with the Wisconsin State Bar.
Download the complete white paper Wisconsin Debt Collection Laws.