Wyoming Debt Collection Laws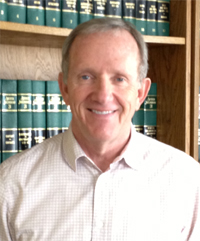 Larry W. Harrington
Submitted by Larry W. Harrington, of Harrington Law Firm, P.C.
Published by The National List of Attorneys
Harrington Law Firm, P.C. is owned by Larry W. Harrington. He obtained his Juris Doctorate Degree from the University of Wyoming and was admitted to the Wyoming State Bar in 1977. He began practice in Casper, Wyoming, in 1981, and began doing consumer collections for national credit-card lenders in 1982. The firm provides pre-legal collection, litigation, and post-suit collection in all twenty-three Wyoming counties. Its clients include national debt buyers, banks, credit card lenders, educational lenders, and medical providers. The firm uses JST Collect Max, and receives accounts from most national forwarders electronically through the "You've Got Claims" (YGC) network.. Larry Harrington is proud to be an active member of the National Association of Retail Collection Attorneys ( NARCA).
1. State Debt Collection Laws

A. Limitation periods.
If the debtor resided in Wyoming at the time the cause of action accrued, the limitation period will be determined based upon whether the contract is in writing, in which case the limitation period is 10 years under W.S. 1-3-105(a), and eight (8) years upon a contract not in writing, either express or implied
Many debtors come to Wyoming to find work in the oil, gas and coal industries. Wyoming economy has been relatively good, with low unemployment in relationship to other states. Some come from other oil producing states such as Texas, Louisiana and Oklahoma. Others come from areas of low employment such as Michigan. Because of the transient nature of many Wyoming debtors, the applicable limitation period requires a determination of the residence of the debtor at the time the cause of action accrued.
Wyoming is a borrowing statute state. "If by the laws of the state or country where the cause of action arose the action is barred, it is also barred in this state". W.S 1-3-117. If the debt accrued when the debtor resided in another state, the limitation period of that state may be applicable. However, the limitation period is extended for an additional 5 years, if under W.S. 1-3-105(a) "the cause of action accrued before the debtor became a resident of Wyoming," and is not yet barred where the cause of action accrued.
Download the complete white paper Wyoming Debt Collection Laws.