Retail Collections
What is a retail claim?
The definition of a retail claim is: A claim which arises from any obligation of a consumer to pay money arising out of a transaction in which the goods, money, financing, lease, property, insurance, or services rendered are the subject of a transaction which are primarily for personal, family, or household purposes.

Search for a Retail Collection Attorney
Simply click on a state in the map below to display a list of NL attorney members that handle retail collections for that state.
For personal introductions to any of the firms you find listed, contact us 800.227.1675 or email results@nationallist.com. Our staff will work with you to ensure that the attorney selected is the most experienced and qualified to meet your specific litigation needs.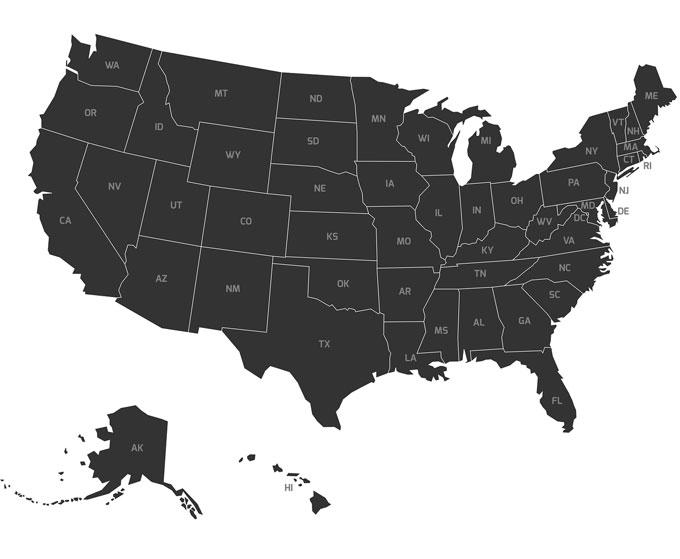 Industry related resources:
International Statue of Limitations
NARCA Model Contract provided by NARCA (The National Creditors Bar Association)
State Creditor Bar Associations
Summary of Collection Laws - reviewed & updated by NL Attorney members
Terminology - useful industry specific terms and definitions
White papers - state-specific information is provided by NL and our authors for the benefit of creditors, collection agencies, debt buyers and NL attorney members who are looking for and working with U.S. attorneys.
Retail Collection Association(s)
NARCA (The National Creditors Bar Association)

The National Creditors Bar Association (NARCA) is a trade association dedicated to serving law firms engaged in the practice of creditors rights law.