Transportation Collections
What is a transportation claim (freight)?
The definition of a freight claim is: A legal demand by a shipper or consignee to a carrier for financial reimbursement for a loss or damage of a shipment. Freight claims are also known as shipping claims, cargo claims, transportation claims or loss and damage claims. Carriers transport via train, trail, container shipment, aircraft, trucks, freight liners, 18 wheelers, postal transportation, and much more.
Search for a Transportation Collection Attorney
Simply click on a state in the map below to display a list of NL attorney members that handle transportation collections for that state.
For personal introductions to any of the firms you find listed, contact us 800.227.1675 or email results@nationallist.com. Our staff will work with you to ensure that the attorney selected is the most experienced and qualified to meet your specific litigation needs.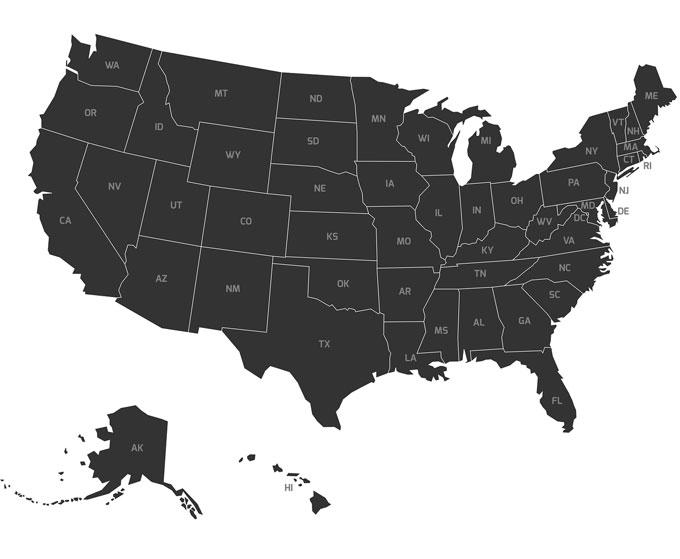 Industry related resources:
Glossary of Shipping Terms (PDF) - U.S. DOT document provided by the Maritime Administration
Association of Transportation Law Professionals ("ATLP")

An independent non-profit organization of transportation professionals. Its purpose is "to equip its members with the necessary tools to be vital resources for their companies, firms, customers and clients who compete in a constantly changing and increasingly global transportation and logistics marketplace.

The International Factoring Association (IFA)

The International Factoring Association's (IFA) goal is to assist the Factoring community by providing information, training, purchasing power and a resource for the Factoring community.