Bankruptcy - Creditor's Rights
What is a bankruptcy?
The definition of a bankrtupcy: A legal procedure for dealing with debt problems of individuals and businesses; specifically, a case filed under one of the chapters of title 11 of the United States Code (the Bankruptcy Code). A creditor is an entity that has a claim against the debtor that arose at the time of or before the order for bankruptcy relief concerning the debtor. Creditors are represented by lawyers/law firms that specialize in bankruptcy matters that pertain to the rights of creditor's often known as creditors' rights.
Search for a Creditors' Rights Bankruptcy Attorney
Simply click on a state in the map below to display a list of NL attorney members that handle bankruptcy matters on behalf of a creditor for that state.
For personal introductions to any of the firms you find listed, contact us 800.227.1675 or email results@nationallist.com. Our staff will work with you to ensure that the attorney selected is the most experienced and qualified to meet your specific litigation needs.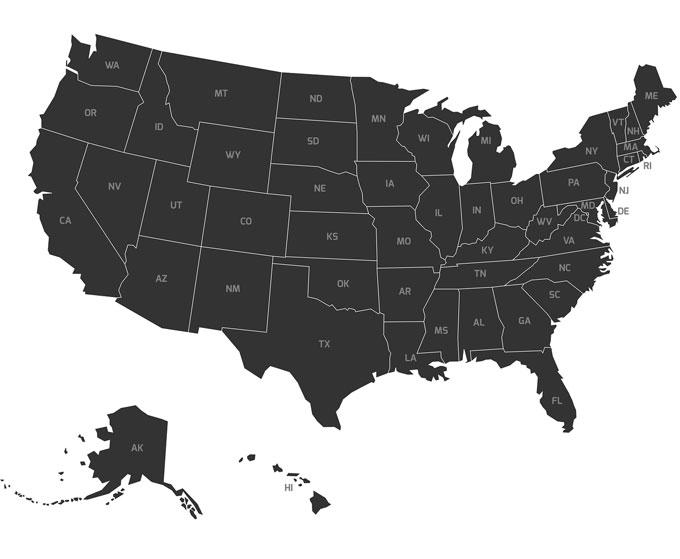 Industry Related Resources
Bankruptcy Terminology provided by NL Member Bernstein Burkley, Pittsburgh, PA
CLLA Operative Guides provided by the Commercial Law League of America (CLLA)
International Statue of Limitations
State Creditor Bar Associations
Summary of Collection Laws - reviewed & updated by NL Attorney members
List of Related Industry Links
Commercial Law League of America (CLLA)

CLLA is an organization of attorneys and other experts in credit and finance actively engaged in the field of commercial law, bankruptcy and insolvency.

The Bankruptcy Section of CLLA was founded to promote high standards in the practice of bankruptcy and insolvency law. Its members are amongst the highest regarded bankruptcy attorneys in the United States. They have been involved in virtually every type of bankruptcy and reorganization matter. Their expertise extends to the avoidance of bankruptcy as well through out of court workouts, state court receiverships and identifying other means to help the troubled business.

Bankruptcy Section